Kindred Place at Annville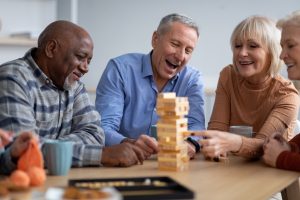 Stress Free Independent Living
Kindred place offers peace of mind along with independent living and the privacy of home. Sit back and relax while staff mow, landscape and shovel.
Kindred Place offers a more peaceful and manageable way of life, free from the responsibilities of home ownership, that leaves an abundance of time to enjoy hobbies, interests, family and friends.
The absence of long term lease or entrance requirements makes this an attractive alternative to the significant cost of buying into a life care community.
Your peace of mind is our goal.