Thornwald Home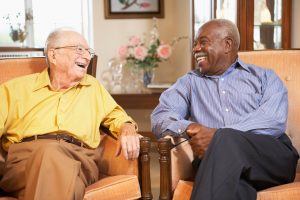 Thornwald Home is a retirement community located in the beautiful town of Carlisle, Pennsylvania. As a caring not-for-profit organization, we are devoted to enriching the lives of those we serve.
Our goal is to provide an environment that feels like home where one can pursue current interests and continue to engage in life-long routines to the greatest extent possible while assuring that medical needs are met around the clock.
Receive the help needed with the tasks of daily living while still enjoying as independent a lifestyle as possible. While staying at Thornwald Home, one is encouraged to participate in our range of programs, leisure activities and scheduled outings or to enjoy individual pursuits depending upon one's preference.
Whether you require rehabilitation to return home, health care or dementia support, our staff is here to meet your needs.