Charitable Giving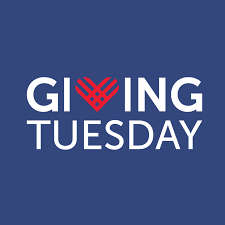 Definition of UCC Homes Fund Raising Programs (Giving Opportunities)
Benevolent Fund: The Benevolent Fund is the primary source of financial assistance for residential and personal care residents who are unable to pay for the cost of their care and who are not deemed eligible for governmental assistance. A large portion of the support comes from the suggested per capita contributions by the corporation's sponsoring congregations from the Harrisburg, Lancaster, Lebanon, and Mercersburg Associations of the United Church of Christ. This program also generates a number of memorial gifts each year from individuals and organizations.
Benevolent Endowment Trust Fund: The Benevolent Endowment Trust Fund is the corporation's response to the growing need of our residents for financial assistance. The interest generated from this fund is used annually to supplement contributions to the Benevolent Fund.
Each year UCC Homes sponsors the Helping Hands Auction Event. The proceeds from this event benefit the Benevolent Endowment Trust Fund.
Endowment Fund: The Endowment Fund includes gifts not classified under any other fund. The interest generated may be used to help develop new services and to underwrite some existing services. Bequests restricted to other than Board approved uses require specific Board action prior to acceptance of the bequest.
Memorials may be made for any of the above funds
Friends of UCC Homes may choose to make a gift in many ways:
outright gifts (cash or checks made payable to UCC Homes)
gifts of assets (stocks)
bequests
planned gifts providing a life income
Friends who choose to leave a bequest to UCC Homes can do so very simply by including a paragraph in their will that is similar to the following:
"I bequeath________________________(% or $) of my residual estate to United Church of Christ Homes, Inc. to be used for______________________(any special designation) or the Corporation may use these funds as they deem appropriate." When including a bequest in your will, please tell your attorney 1) our official name: United Church of Christ Homes, Inc., 2) our address: 30 N. 31st Street, Camp Hill, PA 17011, 3) our organization: a not-for-profit organization devoted to enriching the lives of those we serve, and 4) our IRS status: 501 (c)(3).
Friends who would like to make a planned gift that will provide a life income are referred to the overview of UCC Planned Gift Arrangements (contact UCC Homes for forms)
If you are interested in learning more about making a gift to benefit UCC Homes, please contact the Director of Public Relations and Fund Development at (717) 303-1502.
If you are receiving fund-raising mailings and wish to be removed from our mailing list, please contact the Director of Public Relations and Fund Development at (717) 303-1502.